BRAND IDENTITY & WEBSITE DESIGN
Calhoun Law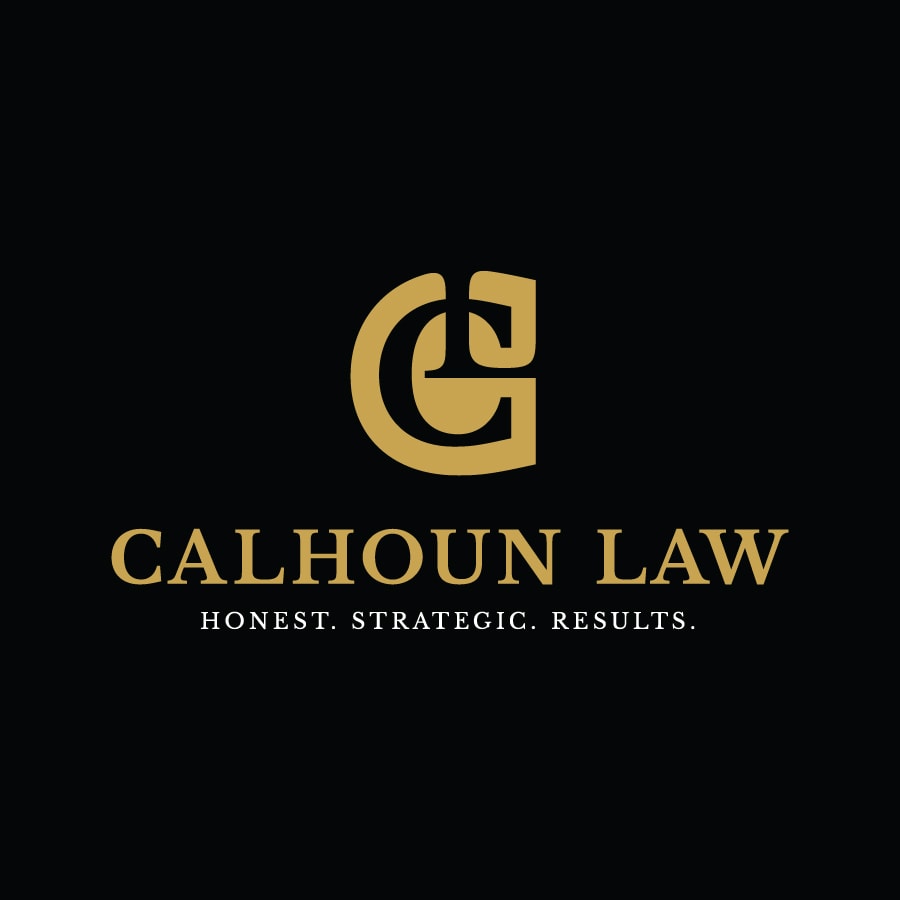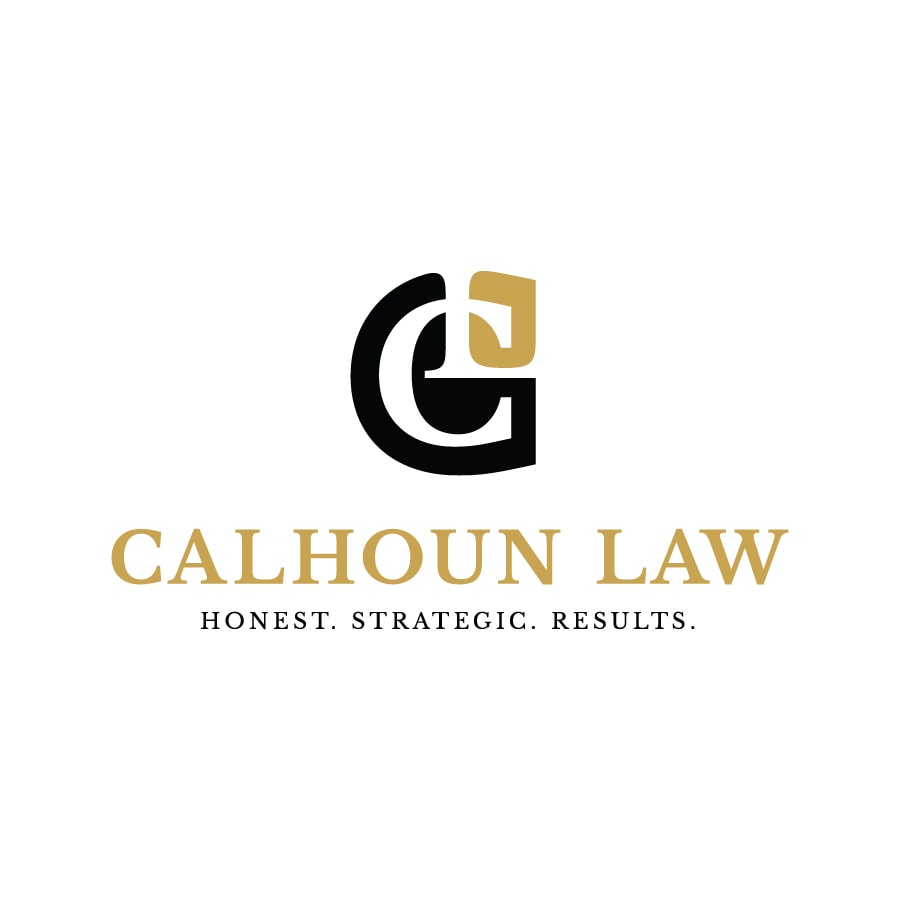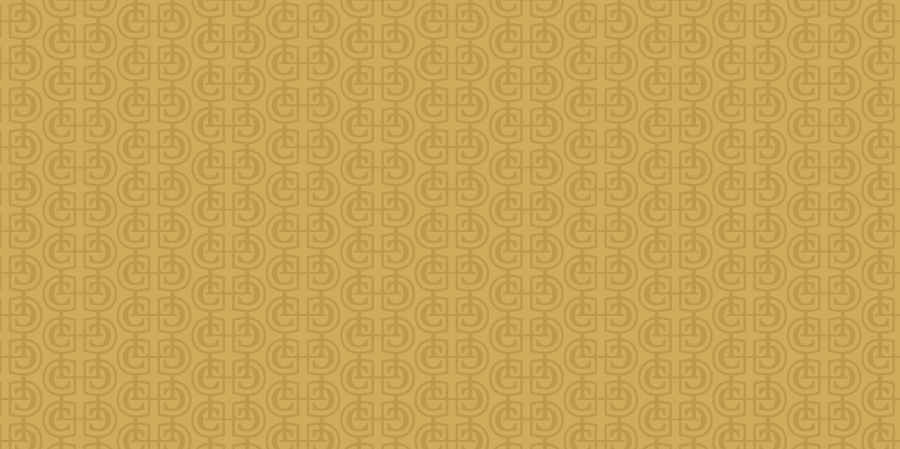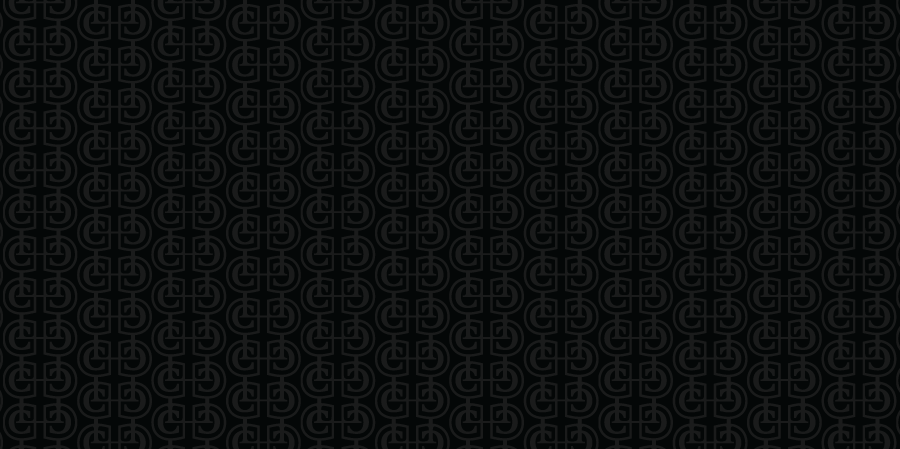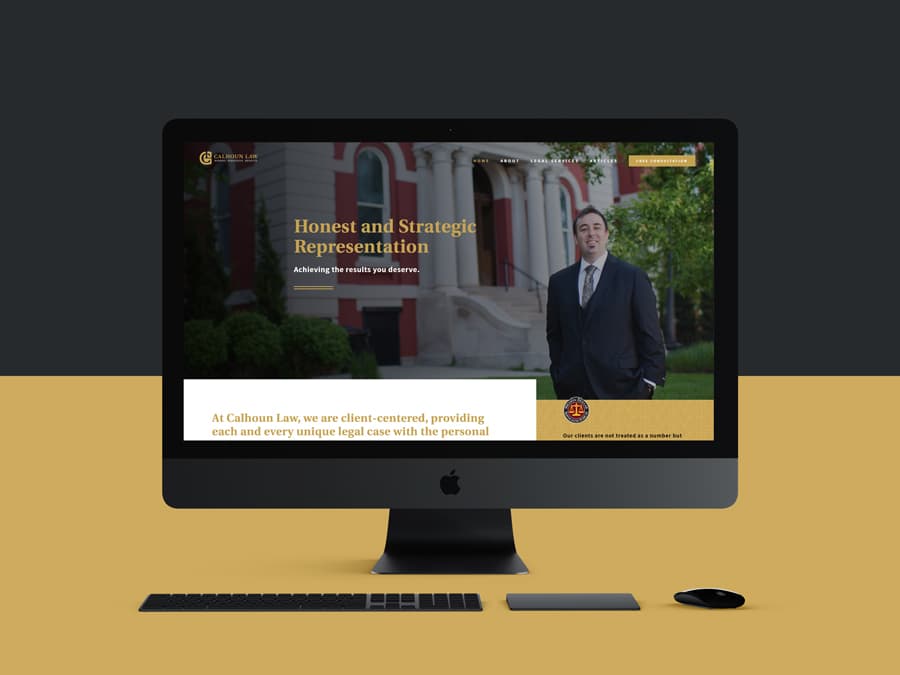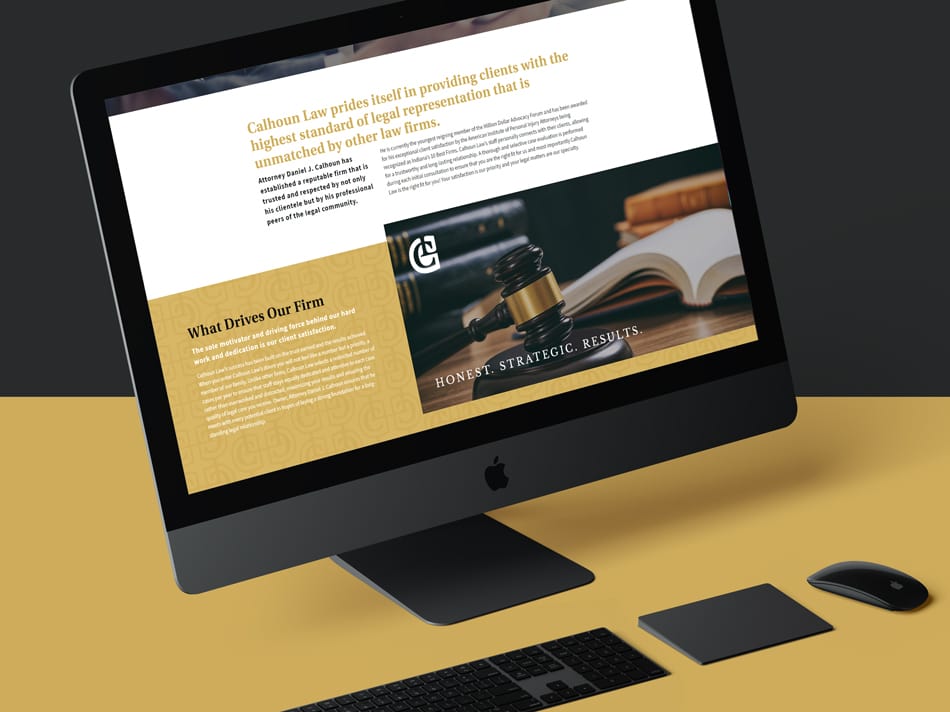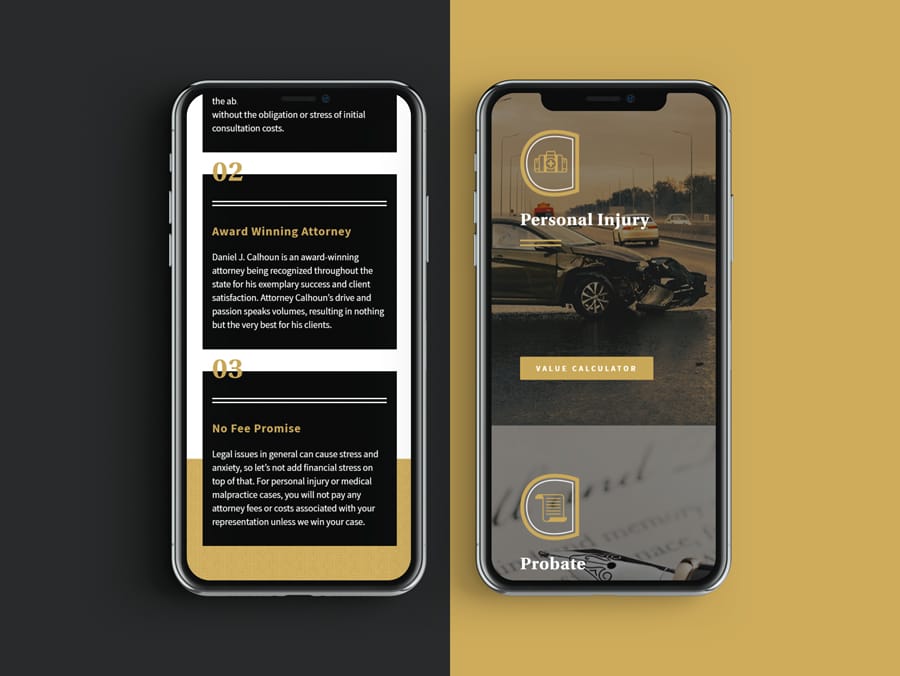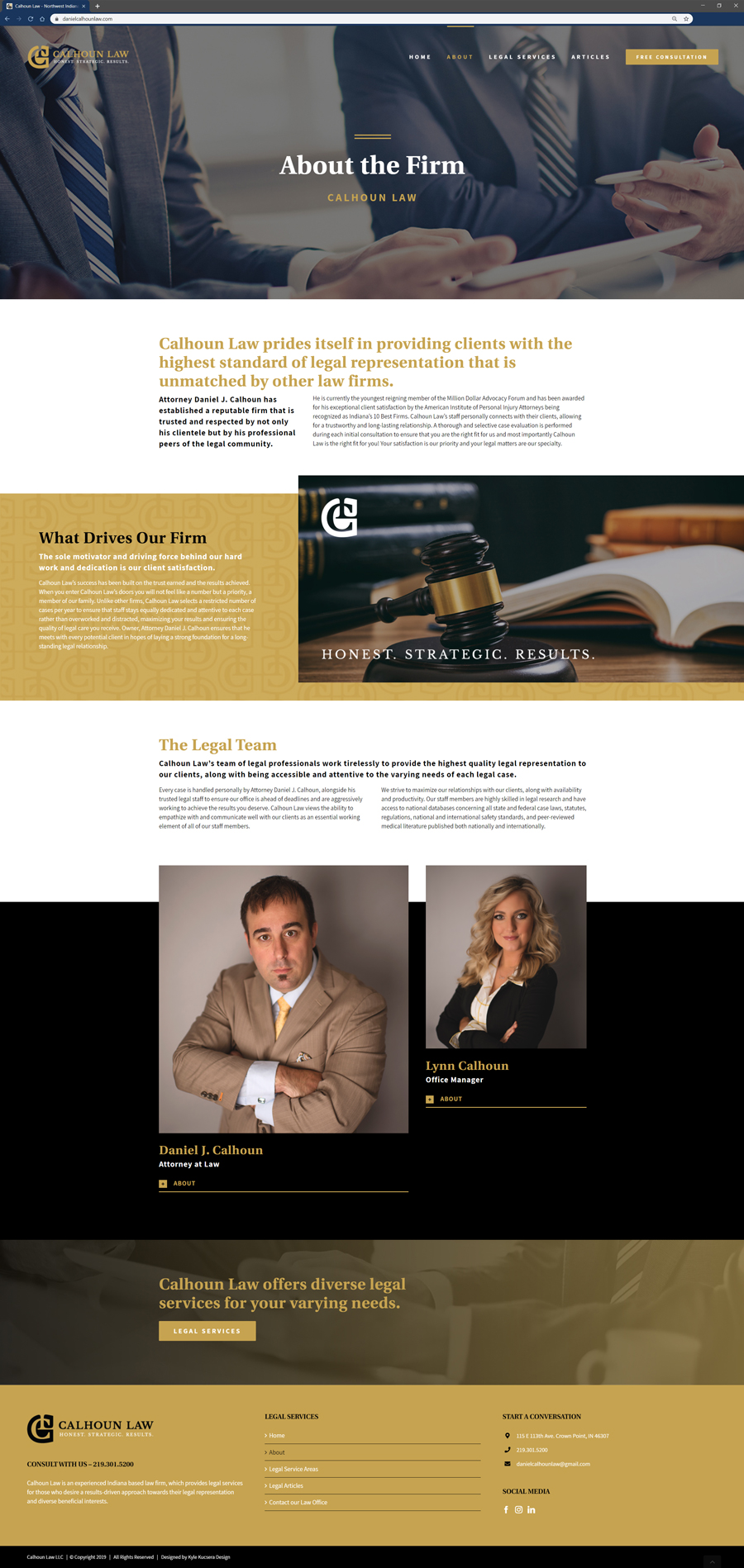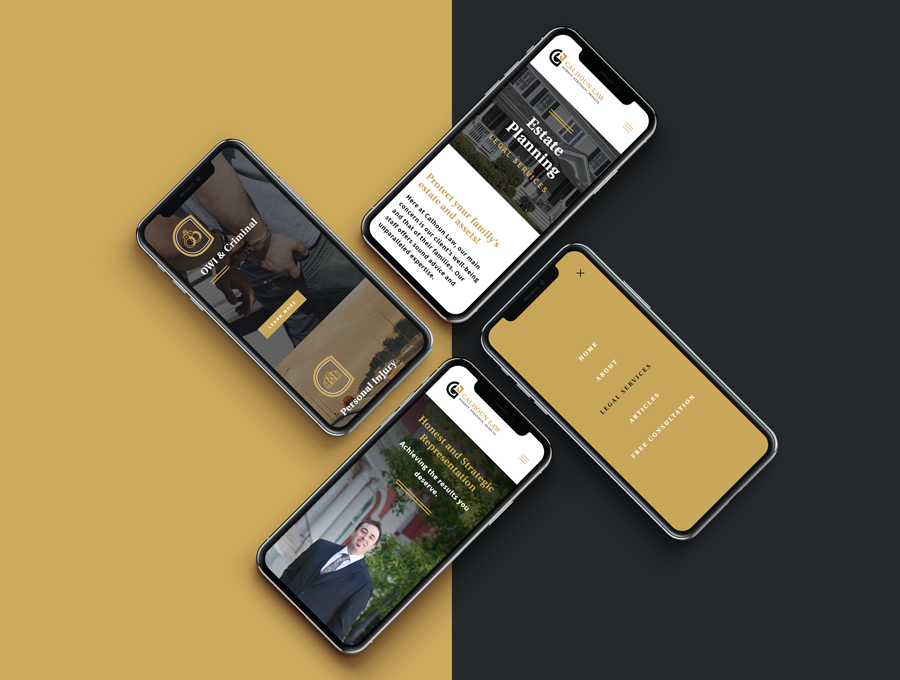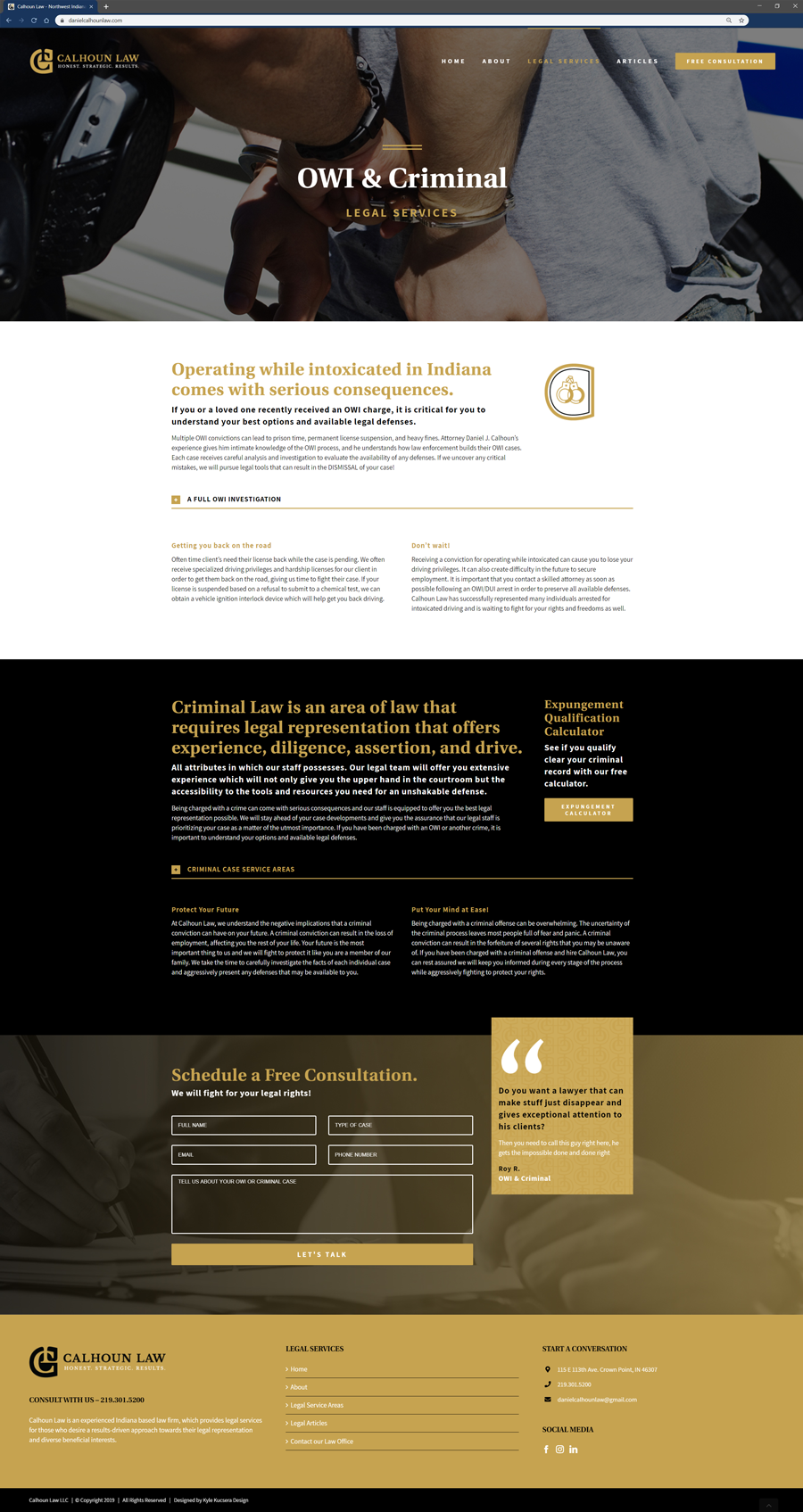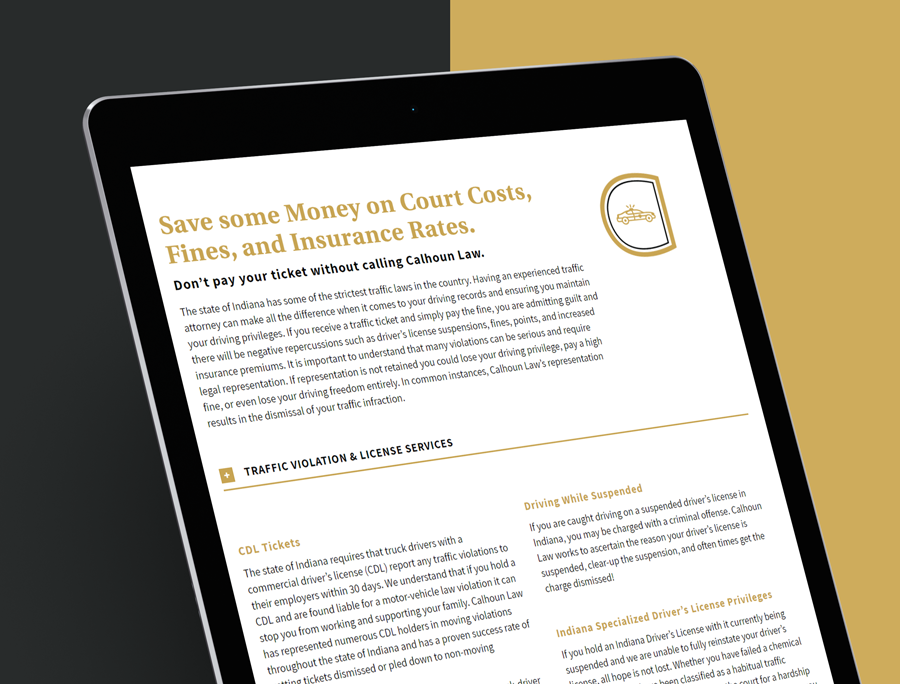 Calhoun Law
Crown Point, Indiana
SERVICES PROVIDED
Brand Strategy
Logo Design
Brand Identity
Website Design
VISIT THE SITE
ABOUT
Calhoun Law is an experienced Indiana law firm, which provides a high standard of legal representation for diverse beneficial interests.
The law firm felt as though it was time to update their brand identity and website to better position them in the marketplace. Our journey with Calhoun Law began with research into their business, the competitive legal landscape, the driving circumstances of people seeking legal services, and how we can position the law firm as a trusted choice in a crowded market.
Guided by our research, the brand identity and website came to life embodying their slogan – honest, strategic, results. Through a reputable monogram logo, chic CL patterns, sophisticated colors, impactful typography, targeted messaging, and engaging page layouts; the polished brand identity has become a driving force in positioning the law firm to where prospective clients trust their lawyer before ever stepping in a courtroom.